Snø, snø, snø i tryvann!
Lagt til av: Espen Børresen | publisert: 04.01.2008
Det er meldt 20 cm snø i helgen, så vi gleder oss veldig her oppe i Tryvann Vinterpark! Tommkleiva åpner vi nå på søndag og Wyller åpner vi forhåpentligvis onsdag i neste uke!
Trykk for større bilde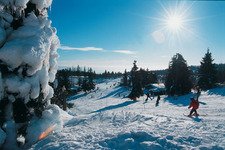 © www.tryvann.no

Følgende bakker er nå åpne: Tårnbakken, 900 meter og Tryvannskleiva 450 meter.
I Peppes Fun Park er bakkene Hyttlibakken, Sørsvingen, Murstadbakken og Eriksensvingen åpne.
Tryvann Ekspress, Hyttliheisen, Rulleteppeheisen og Kleivaheisen er åpne heiser.
Følg med på den daglige oppdaterte snørapporten for mer informasjon.
Vi snølegger for fullt i hele anlegget, inklusive bygging av Half Pipe og X-crossen i Vestkleiva. Vi forventer oss stor mengde snø i helgen og fine forhold.

Kilde: www.tryvann.no
Gallery has 23079 photos!
Welcome to snow-groomer.net! On this webpage you will find the biggest picturegallery, the newest discussions and a lot of serious facts! The english version is brand new, and expected to grow quickly!