Hafjell - Vinter igjen!
Lagt til av: Ole Kristoffer Hole Olsen | publisert: 18.03.2007
Det er gode nyheter for de som slett ikke er klar for å sette bort skiene enda. Værbildet ser egentlig meget lovende ut for de skiglade, med synkende temperaturer og nysnø på toppen av grovkornet underlag
Trykk for større bilde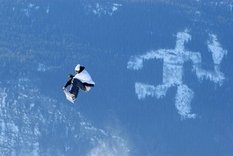 I helgen har Sheriff World Championship vært i Hafjell og arrangert slopestyle © hafjell.no

Lørdag ligger an til å bli en kjempedag med full sol og et par minus. Natt til søndag kommer det i følge værmeldingen noe snø og de neste dagene fortsetter med moderat kulde. (-2 til -6)

Lunnstadheisen
Vi beklager sterkt, men vi mangler fortsatt de nødvendige delene fra Tyskland for å få liv i denne heisen.

Langrenn
Selv om det har vært mildt også i høyfjellet sørger løypemaskinene for at sporene freses opp og restaureres tilbake til god stand. Ta fjellet i bruk og finn påskeformen!

Kilde: hafjell.no
Gallery has 23084 photos!
Welcome to snow-groomer.net! On this webpage you will find the biggest picturegallery, the newest discussions and a lot of serious facts! The english version is brand new, and expected to grow quickly!