Det skjer mye spennende i Tryvann Vinterpark
Lagt til av: Espen Børresen | publisert: 23.02.2007
Helly Hansen Brandstore arrangerer renn på fredag. På søndag kommer Nordica/Atomic Skidemo, og ikke glem Frozen Friday - halv pris på heiskort for studenter hver fredag!
Trykk for større bilde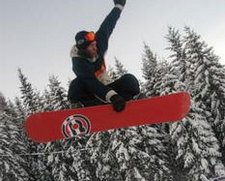 © www.tryvann.no

Det skjer litt av hvert i Tryvann Vinterpark de kommende dagene. Helly Hansen Brandstore arrangerer renn hvor alle som vil kan delta! Møt opp førstkommende fredag kl. 17 ved minirenn arenaen i Tårnbakken. Alle deltagerne får både premie og diplom - vinneren får en spesiell premie og medalje!

Frozen Friday - kjemperabatt for studenter!
Ikke glem at hver fredag er Frozen Friday i Tryvann! Det betyr halv pris på dagskort og kveldskort for studenter!

Skidemo søndag 25. februar
Om du vil prøve det beste alpintutstyret på markedet bør du ta turen innom Nordica/Atomic Skidemo ved toppen av Hyttliheisen. På søndag 25. februar, fra kl. 11 – 16, kan du nemlig prøve det beste av det beste fra Atomic Alpint og Nordica Alpine ski og støvler.

Kilde: www.tryvann.no
Gallery has 23084 photos!
Welcome to snow-groomer.net! On this webpage you will find the biggest picturegallery, the newest discussions and a lot of serious facts! The english version is brand new, and expected to grow quickly!