Skistar i skuddet
Lagt til av: Ole Kristoffer Hole Olsen | publisert: 08.09.2006
Skisportkonsernet Skistar økte både omsetning og resultat kraftig i regnskapsårets ni første måneder.
Trykk for større bilde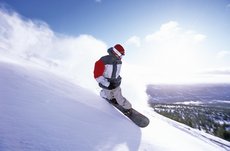 Gode tider i Skistar © trysil.com

Svenske Skistar, som eier alpinanleggene i Sälen, Åre og Vemdalen i Sverige og Hemsedal og Trysil i Norge, fikk en kanonstart på regnskapsårets ni første måneder. Dette går fra september til mai.

Omsetningen økte med 31 prosent til 1,259 milliarder svenske kroner. Resultatet etter skatt vokste med hele 45 prosent, og endte på 365 millioner svenske kroner, skriver di.se.

Alle Skistars alpinanlegg måtte tåle en litt svakere forsesong enn normalt, men fra og med juleuken - bortsett fra i Hemsedal - har det gått så det suser. Den største salgsveksten kom i januar og april.

Skistars markedsandel av heiskort i Skandinavia er nå oppe i 42 prosent. Resultatet før skatt steg med 138 millioner svenske kroner til 401 millioner. Det er en økning på 52 prosent.

Kilde: dn.no
Gallery has 23084 photos!
Welcome to snow-groomer.net! On this webpage you will find the biggest picturegallery, the newest discussions and a lot of serious facts! The english version is brand new, and expected to grow quickly!