Off we go: The World Ski Championships in Schladming
Lagt til av: Espen Børresen | publisert: 05.02.2013
For perfect pistes. As the exclusive supplier for grooming the Planai & Hochwurzen slopes, the international ski élite put their trust in PRINOTH's quality pledge.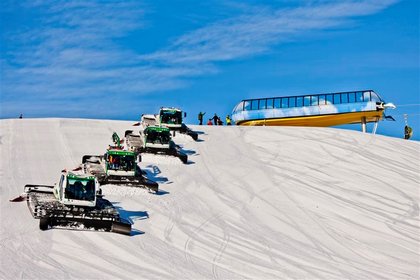 During the Alpine Ski World Championships, some 17 vehicles in classic green and white, the colours of Styria, will be responsible for perfectly-groomed racing pistes. Racing pistes world champions can rely on.

We are keeping our fingers crossed for all participants and look forward to many successful and sportsmanlike competitions.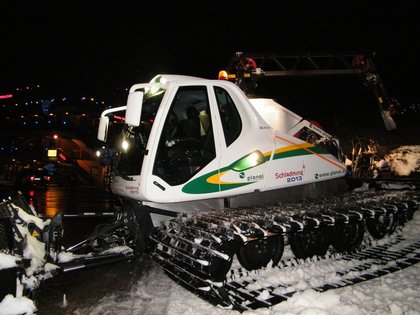 PRINOTH is making a clear statement in terms of environmental protection by entering the new LEITWOLF, the first Euromot III B compliant snow groomer, and its Husky E-motion, into the race. Together with the new LEITWOLF, the diesel-electric variant of the agile all-rounder is the frontrunner when it comes to clean technology. The BEAST will also be there on the start line. Thanks to its unusually large working width of 7.1 m, the BEAST achieves an area coverage that is roughly 40 larger than other snow groomers which, in combination with the high preparation speed, ensures significant cost savings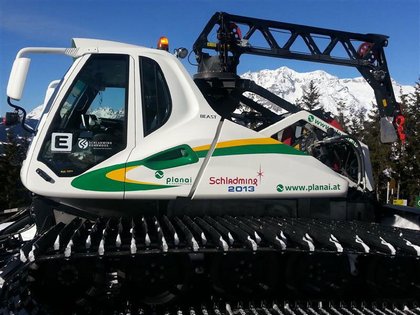 Source: www.prinoth.com