Prinoth Drivers Club Event at the Ski World Cup Final in Schladming
Lagt til av: Espen Børresen | publisert: 04.04.2012
Under bright sunshine and a clear blue sky on March 16, 2012 the PRINOTH Drivers Club Event took place in the context of the Ski World Cup Final in Schladming the annual event of the exclusive piste vehicle driver community.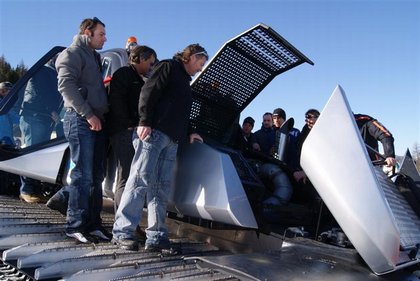 More than 120 cheerful drivers from Germany, Austria, Italy and Switzerland came together in the Schladming ski area on the Planai to test the PRINOTH piste vehicle fleet, chat amongst themselves and experience the team competition of the Ski World Cup Final.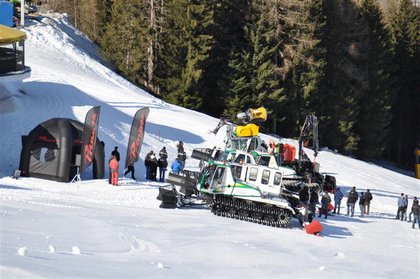 During the morning at the mid-station of the Planai, the new Leitwolf and the piste vehicles of the World Cup vehicle fleet were examined closely and tested extensively and enthusiastically, while delicious specialties were served on the panorama terrace of Sportrestaurant Kessleralm with a view over the Dachstein massif. An Everest in typical Planai colors with a crane and 12 m load was also displayed, arousing great interest. In addition, piste manager Wolfgang Perhab provided exclusive insights into the overall World Championship vehicle fleet and piste management for the Schladming ski area.




At 12 o'clock on the dot, the team competition began in the World Championship stadium, where the Drivers Club members and the PRINOTH Team watched the tense team competition from the stands, finally witnessing the ÖSV team win by 3:1 against Switzerland.



Source: Prinoth