Bison X dressed in black…
Lagt til av: Espen Børresen | publisert: 09.01.2012
At the fantastic Mottaret snow park, 2400 m above sea level, the Société des Trois Vallées (Courchevel and Méribel Mottaret), together with the legendary sportswear brand DC Shoes®, have commissioned a Bison X and Bison winch with the mission of grooming "AREA 43".
To fulfil this challenge, the Bisons first of all needed to look the part. They were equipped with lights directly on location in Mottaret, painted with matt black paint and given a yellow label.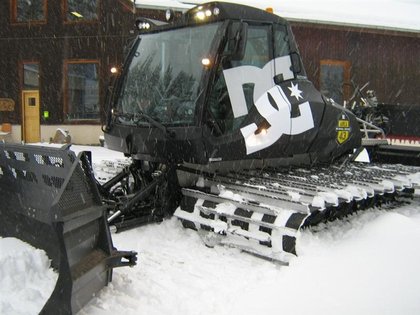 The Bisons are controlled by technical experts from the company HillTechnics, renowned for its expertise in matters of consultancy, planning and the construction of snow parks. The company is managed by the shapers James Hild and Benjamin Ravanel. The latter, Frenchie at the European Winter X Games, will be at Tignes again this year (from 14 to 16 March 2012) to take over the controls of the Bison X together with the Americans from SnowPark Technologies in order to ensure that the boarders from all over the world and their audience have the best possible fun on the piste.

Due to its great handling, exclusive fittings and extraordinary power, the Bison X is the undisputed snow park expert. What could be more flattering than being asked to take part at such major events?!
We are certain that the success of the Mottaret snow park will make it the poster child of the Alps!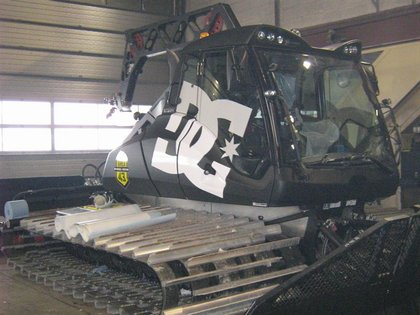 Source: Prinoth