Trakkemaskin 'snaps' success.
Lagt til av: Neil Robertson | publisert: 11.10.2011
The evergrowing Trakkemaskin family continues to grow and bring together those with the passion of tracked machines, in particular the snowgroomer.

Having done so, this energy continues to be shown with ever improving and adaptive photographs worldwide. trakkemaskin is proud to have produced some of the finest photographs that are used by manufacturers and other followers.

Special credit this year to those who had there photographs chosen by Pistenbully this summer in their photo competition. Recently displayed again in their newsletter, 5 out of 15 submissions were from members of TM with last year having winners too.

Well done to those this year, here is the start to another winter and another chance to capture the magic of our interest. Let's hope Prinoth start one this season too so the silver ones can get their beauty captured for worldwide display!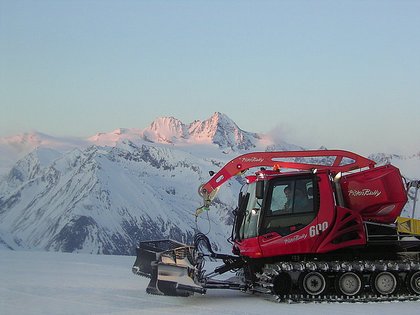 for www.trakkemaskin.no in Scotland, Neil Robertson