Pisten Bully - Bye-Bye Bonus
Lagt til av: Espen Børresen | publisert: 13.06.2010
Successful campaign of exchanging an old snow groomer for a used PistenBully is starting again. Exchange and save from April!
Trykk for større bilde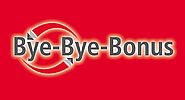 © www.pistenbully.com

Over the last few months we have frequently been asked about: the Bye-Bye Bonus for used PistenBully. We have reinstated the Bye-Bye Bonus just in time for the end of the season! Take this chance and save 5,000 euros from 1st April 2010 when you exchange your old snow groomer for a "new" used PistenBully. You get the new used vehicle direct from the manufacturer. In top condition.

The Bye-Bye Bonus works as follows: we keep a generous selection of used PistenBully. When you swap your old snow groomer (made 1995 or earlier) for a new used PistenBully from the selection, you get an additional 5,000 euros for your old vehicle on top of the value determined by our experts. The Bye-Bye Bonus will run from 1st April to 30th September 2010

Source: www.pistenbully.com
Bildegalleriet har 23084 bilder!
Velkommen til Tråkkemaskin.no! På denne siden finner du den største oversikten over bransjenytt, det største bildegalleriet, den ferskeste diskusjonen og mye seriøs fakta!
Siste 20 Screeners Choice