Fun, power, action: The PRINOTH Drivers Trophy heading into round 4!
Lagt til av: Ole Kristoffer Hole Olsen | publisert: 21.01.2010
An international event with special value: the PRINOTH Drivers Trophy will be held for the 4th time starting in February 2010. The international skill challenge for snow groomer drivers was founded by PRINOTH in 2003 and is enjoyed by groomer operators and fans of powerful vehicles and is already succeeding in absolute cult status.
Trykk for større bilde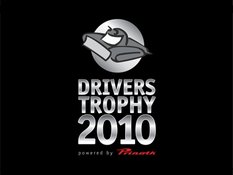 ©

Harald Düngler from the ski area Silvretta Nova proved his skills amongst 750 competitors from Europe at the Drivers Trophy in 2007 and was the happy winner of a quad. Not only Drivers Club members but also non-members took part and mastered the challenging competition course with high performance vehicles such as the Everest or the Leitwolf with much discipline, fast reactions and driving skill.

The qualifications start in February 2010: in order to keep the arrival ways short the qualifications will also be held for the first time in Scandinavia. The Trophy will start on March 24th to March 25th for the participants of Norway, Sweden and Finland on local grounds in Hafjell (NO). The remaining qualifications will stand in the spotlight from February 23rd to 25th in Folgaria (IT), from March 9th to March 11th in Hochfügen (AT) and from April 13th to April 15th in Les Crosets (CH). The 3 best participants of each qualification will compete against one another at the international final in Les Crosets on April 16th.

The program also promises quite something: DJ's, music, all day moderation and last but not least numerous fans cheering for the participants as at the previous Trophys.

Also this year's prizes are very exceptional thanks to the numerous sponsors. The winner will be heading from the piste straight to the South! A breath taking vacation for 2 persons awaits him. The registrations have to be made at each branch of the qualification place by either fax or e-mail. There is a limited number of participants that can take part and therefore the sequence of registration counts.

The biyearly Trophy is a welcoming event not only for PRINOTH drivers at which experiences with like-minded persons are exchanged and international driver acquaintances are made.

PRINOTH looks forward to numerous registrations and wishes all participants much success and the best of luck!

Italy - Folgaria
February 23rd - 25th 2010
Deadline: 31.01.2010
Registration: keim.sabrina@prinoth.com
Fax +39/0472 722616

Austria - Hochfügen
March 9th – 11th 2010
Deadline: 12.02.2010
Registration: konrad.jasmin@prinoth.com
Fax +43/(0)5262 62121-3160

Norway - Hafjell
March 24th – 25th 2010
Deadline: 26.02.2010
Registration: ingunn@owren.no
Fax +47/6126 2358

Switzerland - Les Crosets
April 13th – 15th 2010
Deadline: 12.03.2010
Registration: lutz.daniela@prinoth.ch
Fax +41/27 456 47 00

Final:
Switzerland - Les Crosets
April 16th 2010