Well-engineered technology for perfect slope quality
Lagt til av: Espen Børresen | publisert: 10.04.2012
The best groomers for top standards Half-pipes, snow parks, uneven ground or extreme snow conditions – PRINOTH's Power and Posiflex tillers can fulfill any requirements. Due to the high standards of quality, constant further developments can guarantee one thing in particular: the perfect ski run whatever the snow conditions.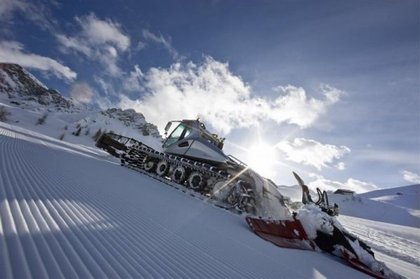 "PRINOTH groomers offer sensitivity and precision on one hand and impressive operational performance on the other, and are able to handle all snow and ground conditions", explains Martin Runggaldier, technical manager at PRINOTH. "The Power tiller, which tends to be more popular in the European market, provides deep and fine grooming, which extends the durability of the ski run significantly and provides a long-lasting result. The tried and tested Posiflex tiller, which is used mainly in North America, has a chamber where snow can be stored and transported during the grooming process, so that it can then be used to level out uneven areas on the slope" explains Mr. Runggaldier with regards to the differences between the two tillers. All of these features ensure a perfect slope result.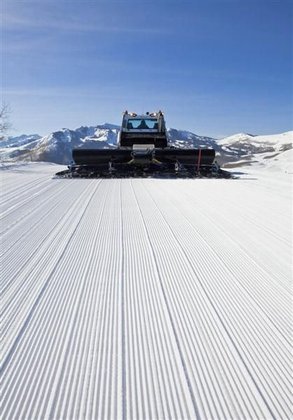 The cutting-edge features and simple functionality prove their value in practice. Its excellent handling makes it particularly easy for the driver to maneuver the tiller. The controls for the rear-mounted rotary tiller are integrated into the joystick in the driver's cab and can be used to control the cutter without the driver moving his right arm from its usual position.

Efficient technology
The efficiency of the tiller offers further benefits. "The special construction concept increases the lifetime of the tiller and provides a balanced distribution of weight. Particularly resistant tiller teeth prevent abrasive wear and guarantee long-lasting quality. Furthermore, the special distribution of the tiller teeth reduces the number of rotations, reducing fuel consumption while simultaneously guaranteeing optimal slope quality", emphasizes Martin Runggaldier.

PRINOTH's strong focus on the research and development of its tillers has paid off. Today, the tiller technology is considered to be at the highest level with top products on the slope maintenance market, both with regards to technology and functionality. PRINOTH is proud to supply Power and Posiflex tillers, respectively the best tillers in Europe and North America, flexibly meeting a wide range of customer requirements.




SAM 2012
Come visit us at SAM from April 25-27 in Grenoble, France. PRINOTH will present innovative technologies for sustainable slope preparation and will unveil two world premieres at once. Besides the new Leitwolf, the first series-produced vehicle in the world to comply with the new Euromot III B exhaust emission standard, the Husky E-motion, the first trail groomer with diesel-electric drive, will also be exhibited. In addition, the Beast, which stands for more efficiency on the slopes thanks to its larger working width, is also going to be displayed.

Source: www.ropeways.net